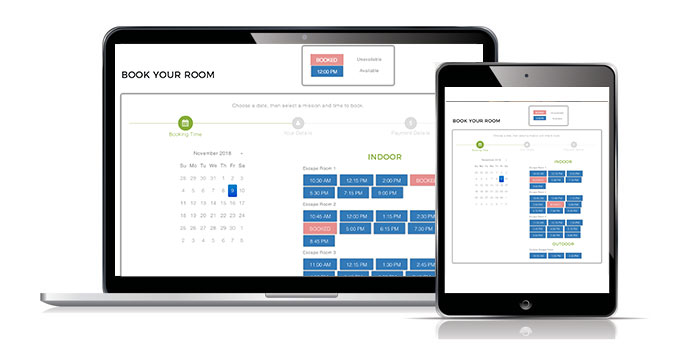 Allow customers to create bookings
Anywhere and from any device customers can easily see available time slots for all rooms, book and securely pay
Make your website stand out
Enhance your website with embedded rooms to show your future customers a quick overview of your themes
no extra booking fees
Unlimited bookings with no additional fees meaning no surprise costs during your peak periods.
waivers
An all in one system to collect additional information and allow guests to sign your customised waiver
---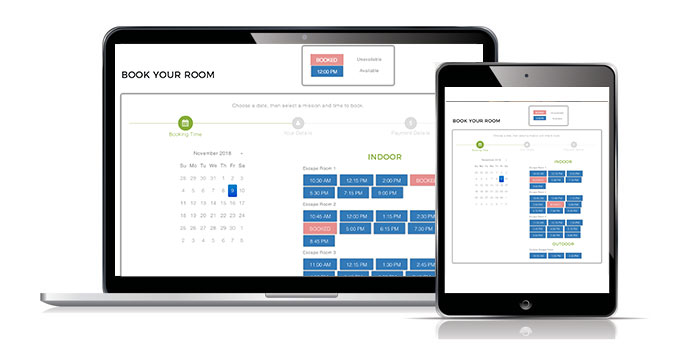 Take Bookings Online
Conveniently display available slots in real-time for guests to make bookings.

Allow customers to purchase and use giftvouchers and coupons.


Embed Rooms
Setup your rooms in the admin console and embed a list of rooms on your site.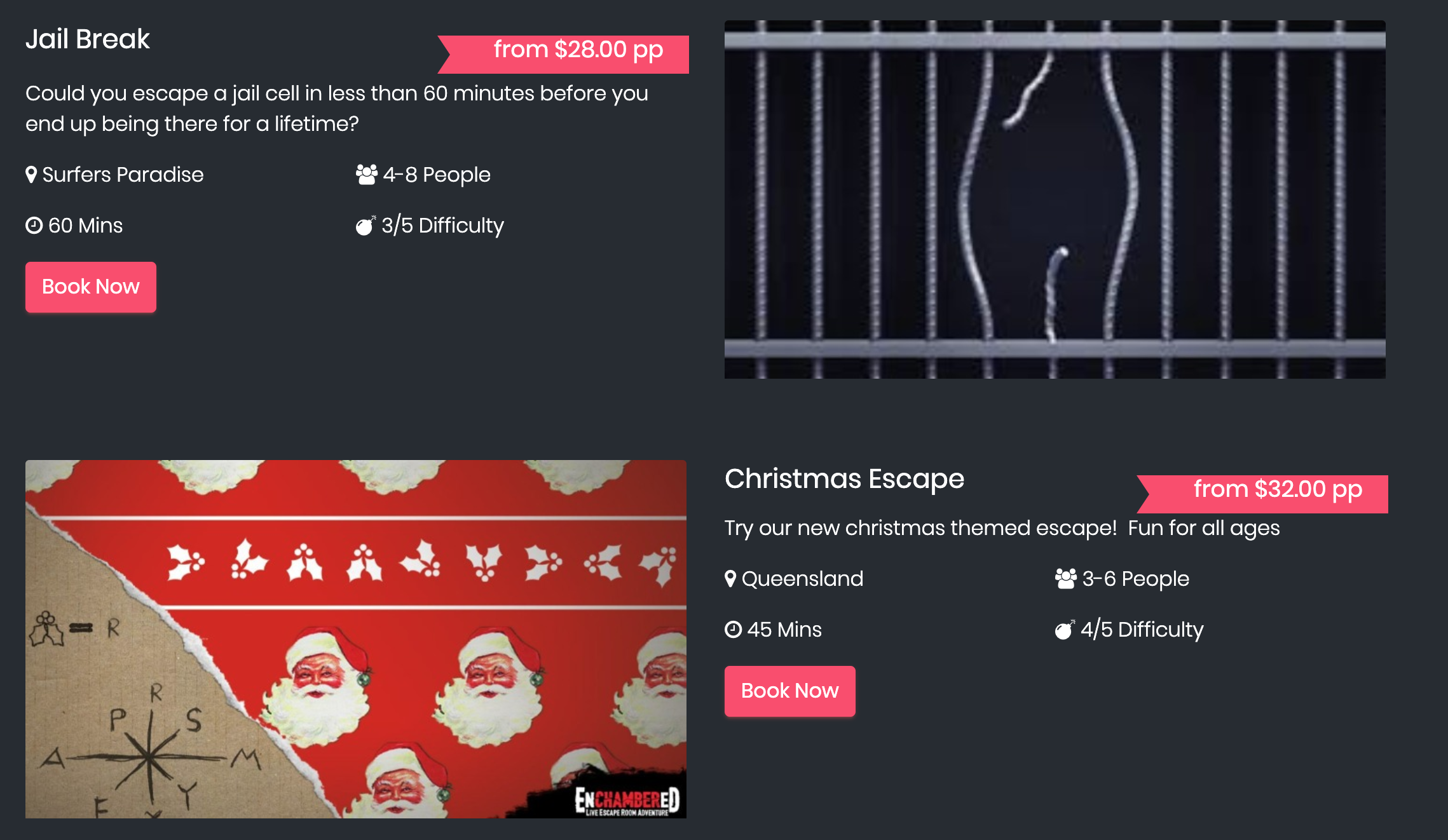 Manage Your Bookings
Live Reports of Bookings
Manage Rooms
Real Time Analytics
Allow Guests to Sign Customised Waivers
Some amazing companies we've had the pleasure to work with
We needed a simple booking platform that converted people into customers. We never had any bookings between 10pm and 9am however the simplicity of create booking we now average 6 bookings at night between those hours.

The flexible room setup with the embed room display makes my website look great without needing to spend heaps on a web developer.


Bookings, waivers, payments. After a trial of bookeo, it was an easy choice.
PRICING
Includes core support costs, no additional booking fees and unlimited bookings!
Month To Month
$39
Per Month + $99 Setup Fee
Get Started
Get In Touch
Contact us to get more information or to get started!
---
Po Box 36
Varsity Lakes QLD 4227
---